Category:

Stewardship Investment Report
Title:

Connecting China to the Hilltop
Date Published:
April 13, 2020
Penner Family Chair in Asian Studies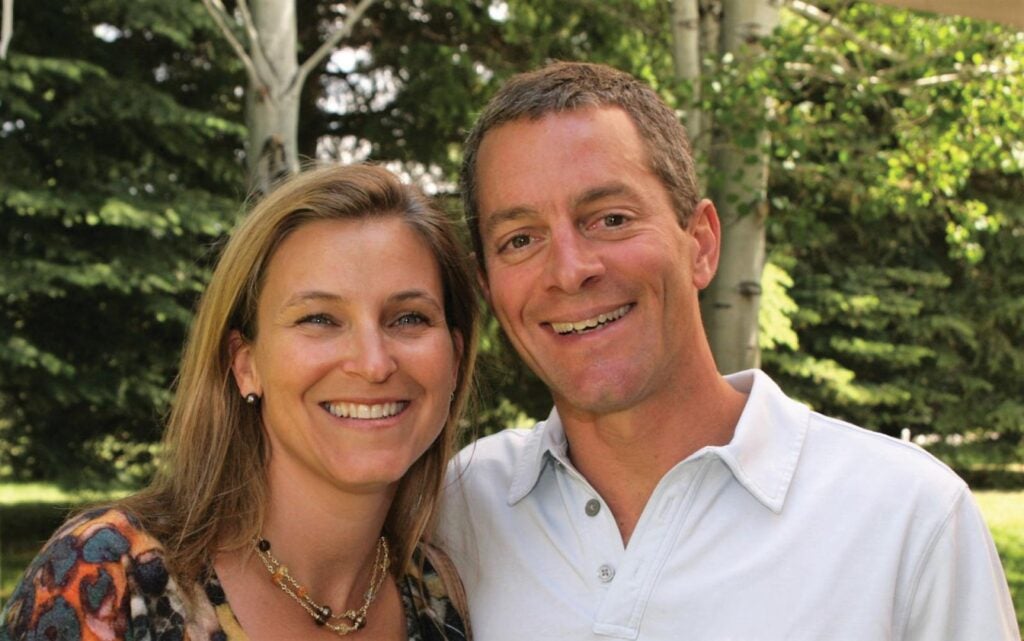 When Greg Penner (F'92) and Carrie Walton Penner (C'92) saw a need at the School of Foreign Service (SFS) to expand contemporary foreign policy studies of the relationship between the U.S. and China, they created the Penner Family Chair in Asian Studies. Evan Medeiros, former special assistant to President Barack Obama and senior director for Asian Affairs at the White House's National Security Council, serves as the inaugural Penner Family Chair in Asian Studies. Medeiros initially came to Georgetown as a Cling Family Distinguished Fellow (see story on the next page).
The Penners founded The Penner Family Foundation, which funds the chair. "Greg and I deeply believe in Georgetown's mission to devel- op global citizens," says Carrie Walton Penner.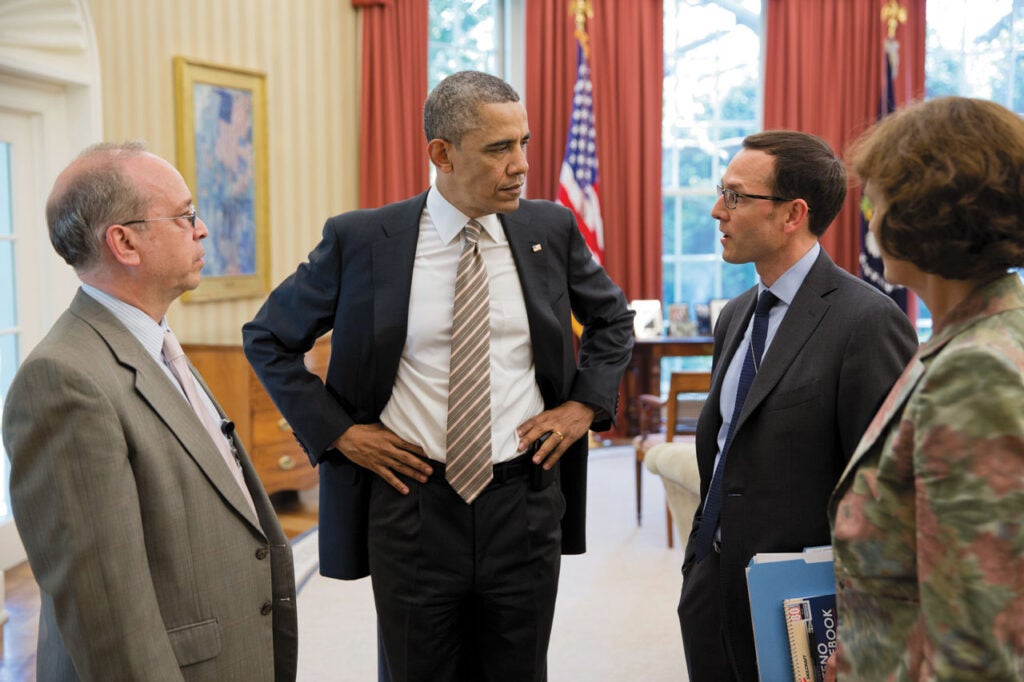 "We're incredibly pleased to see the Asian Studies Program gain a talent like Evan and we know students will benefit immensely from his wealth of real-world policy experience."
"Evan combines an impressive body of scholarship with engagement on the key policy issues that have shaped U.S. policy in Asia," says SFS Dean Joel Hellman. "We are excited to have him join Georgetown's world-class Asian Studies faculty."
Medeiros comes to Georgetown with experience as President Obama's chief advisor on the Asia- Pacific who was responsible for coordinating U.S. policy toward the region in matters of diplomacy, defense policy, economic policy, and intelligence affairs. Prior to joining the U.S. government,
"We deeply believe in Georgetown's mission to develop global citizens."
Medeiros worked as a senior political scientist at the RAND Corporation, where he specialized in the international politics of East Asia as well as China's foreign and national security policies. Most recently, Medeiros led the Asia practice at the Eurasia Group in Washington, D.C., as the firm's managing director.
Medeiros started his prestigious career with a firm foundation in academia. Medeiros earned a Ph.D. in international relations from the London School of Economics, and an M.Phil. from the University of Cambridge, where he was a Fulbright Scholar. He also has an M.A. in China Studies from the University of London's School of Oriental and African Studies, and a B.A. in analytic philosophy from Bates College. He has authored numerous books and journal articles on a broad range of Asian security issues including Reluctant Restraint:
The Evolution of China's Nonproliferation Policies and Practices, 1980–2004 (Stanford University Press), Pacific Currents: The Responses of U.S. Allies and Security Partners in East Asia to China's Rise (RAND), and China's International Behavior: Activism, Opportunism, and Diversification (RAND). "Asia is at the center of global dynamism," says Michael Green, director of Asian Studies. "We are thrilled to have Dr. Medeiros join us at this very critical moment for Asia."
As chair, Medeiros aims to deepen the hallmark combination of scholarship and research within the SFS by hosting more conferences and discussions on the international implications of China's rise. Additionally, he wants to increase research on the domestic and international forces shaping China's behavior, Asian and global responses to China's rise, and creative U.S. policy options in response to both phenomena.
"SFS is unique in the way it mixes area studies like Asia Studies with functional studies like Security Studies. I think that combination is vital in order to prepare students to work in contemporary glob- al affairs," Medeiros says. "The way SFS blends academia and government service also facilitates research that is highly relevant to understanding the world."
"Georgetown's ability to connect students to the centers and people of influence makes it a remark- able place to learn," says Greg Penner.
"Evan's scholarship only adds to the growing reputa- tion of the program. Carrie and I are confident that future generations of Hoyas will be at the forefront of shaping U.S.-China relations."
Medeiros recognizes the importance of serving as the inaugural Penner Family Chair in Asian Studies.
"I am deeply honored by this appointment, and I am thrilled to join a great team of Asia specialists at Georgetown as the university expands its engage- ment in the region," Medeiros reflects. "The School of Foreign Service's focus on the intersection of scholarship and policymaking in both teaching and research puts it at the forefront of Asian studies at this important time in global affairs."