Category:

Access & Affordability
Title:

Georgetown Scholars Program Raises $25M, Hits Endowment Goal
Date Published:
May 16, 2019
Gifts from 418 unique donors add permanence to a comprehensive program for first-generation college students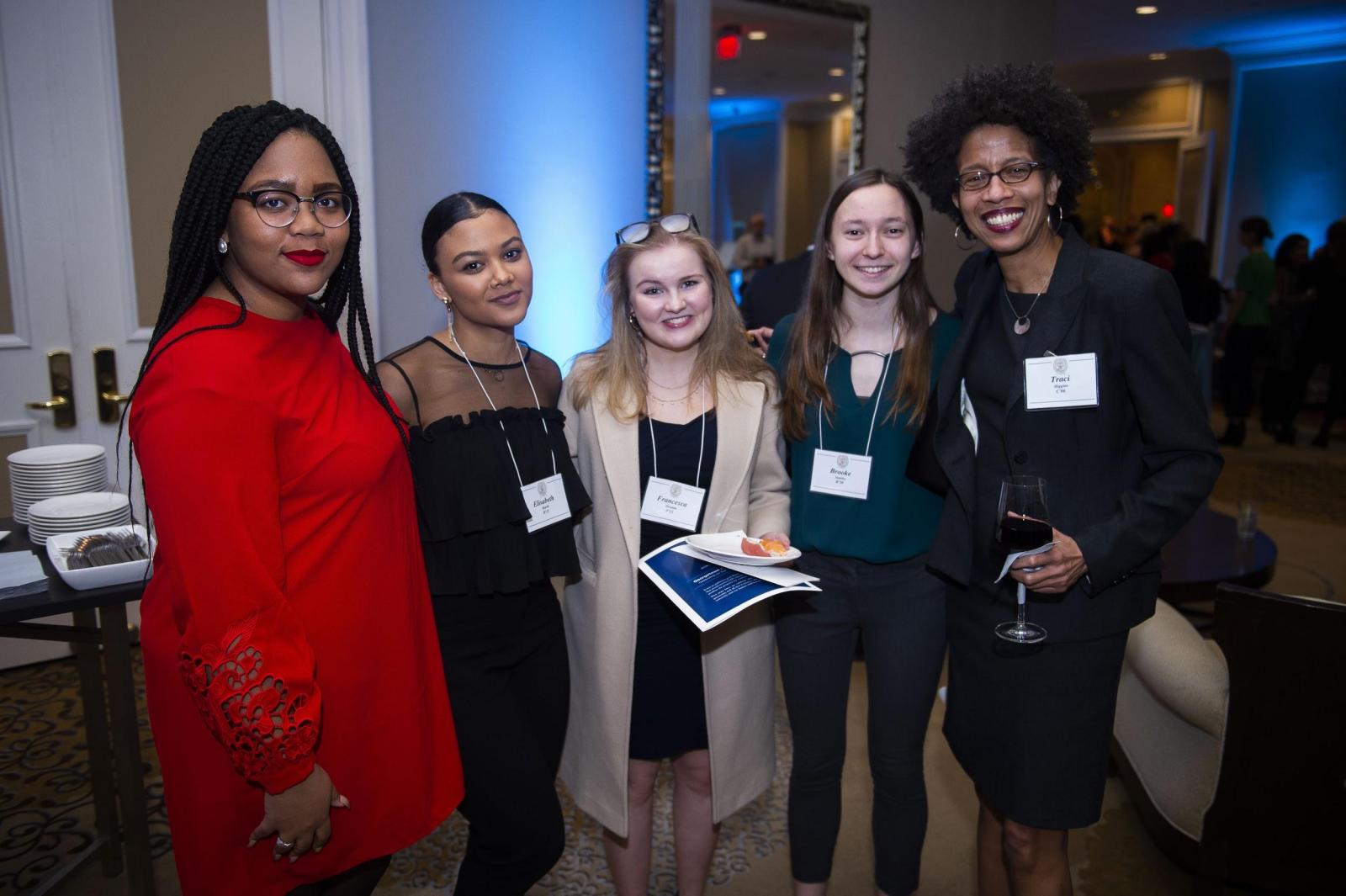 The Georgetown Scholars Program (GSP), a university program dedicated to creating a more equitable experience for first-generation college students, will continue in perpetuity, thanks to generous donors who helped the program meet its $25 million goal.
The program offers a support structure that complements Georgetown's 50-year-old, trailblazing Community Scholars Program (CSP), which offers high-achieving students from under-resourced high schools the opportunity to spend the summer prior to their freshman year at Georgetown. CSP students take classes, get to know the campus and the city, and build crucial relationships with faculty and peers.
Grassroots Beginnings, Steady Growth
The idea for GSP began in 2004 when several alumni started a grassroots campaign to create more scholarships with loan relief. The program developed in the spring of 2006 after a few students receiving those scholarship funds suggested the university offer more resources for first-generation college students.
"I give to GSP because it is part of my heritage. I grew up in a housing project with a single mother but Georgetown made a space for me and changed the trajectory of my life, just as it is doing and will continue to do for our GSP students."

—Traci Higgins (C'86)
GSP, now a model for other programs around the country, provides ongoing mentorship opportunities, community-building, and financial assistance for more than 650 students annually. Students in the program now represent 48 states and 11 countries.
In addition to steady growth, the program now boasts measurable results. The six-year graduation rate for students participating in GSP is 96.4 percent compared to the national average of only 11 percent for a similar demographic.
"I give to GSP because it is part of my heritage," says Traci Higgins (C'86), a member of the GSP Advisory Board and a CSP alumna. "I grew up in a housing project with a single mother but Georgetown made a space for me and changed the trajectory of my life, just as it is doing and will continue to do for our GSP students.
Wide Range of Gifts
The original program was sustained by current use (immediately expendable) gifts that covered programmatic needs and provided microgrants to students with unexpected expenses.
When the university asked donors to support making the program a permanent part of the university, 418 unique donors stepped up to make pledges and secure a GSP endowment.
Lisa Gentil (I'74, Parent'09,'12) and Paul Goodrich (C'65, Parent'92,'95), founding members of GSP's advisory board, led the fundraising efforts, soliciting gifts that ranged from $23 to $2 million.
Many contributors are from the Class of 1964, the graduating class of long-time Undergraduate Admissions Dean Charles Deacon (C'64, G'69), one of the founders of GSP.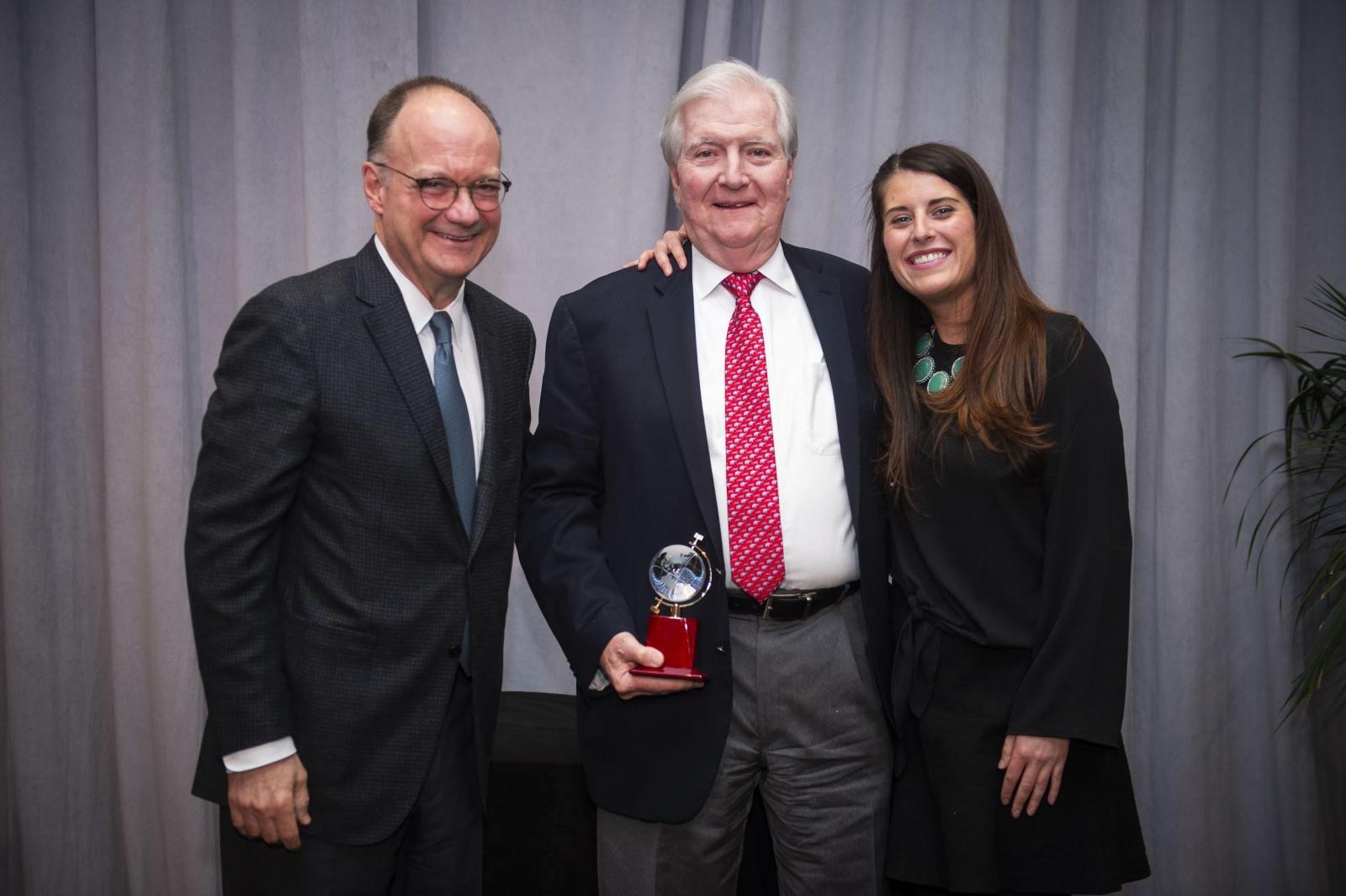 "This has been a community effort, and we are extremely grateful to our dedicated fundraising committee and the ultimate vision and mentorship of Dean Charles Deacon," says Missy Foy, GSP executive director.
Year-Round Student Resources
"The students in the Georgetown Scholars Program make our campus more accessible, vibrant, and inclusive," says Corey Stewart (F'15), director of outreach and engagement for GSP. "We are thrilled to now have an endowment that allows us to strengthen our community and expand our programming in areas like mentorship, staff advising, and microgrants to make for a more enriching experience for future GSP Scholars."
Stewart points to the year-round GSP programming when he visits schools and conferences to share GSP best practices, including "Mastering the Hidden Curriculum," a 10-week course to prepare students for college life; the Summer Fellows Program supporting unpaid internships in the D.C. area; and team-building summits plus speakers and special events planned by the GSP Student Board to address pressing questions and challenges affecting first-generation college students.
GSP students benefit from general advising with GSP staff and relationships with alumni mentors as they face academic and professional decisions. There is also a full-time staff psychologist on the GSP staff as part of Georgetown's Jesuit tradition of cura personalis (care of the whole person).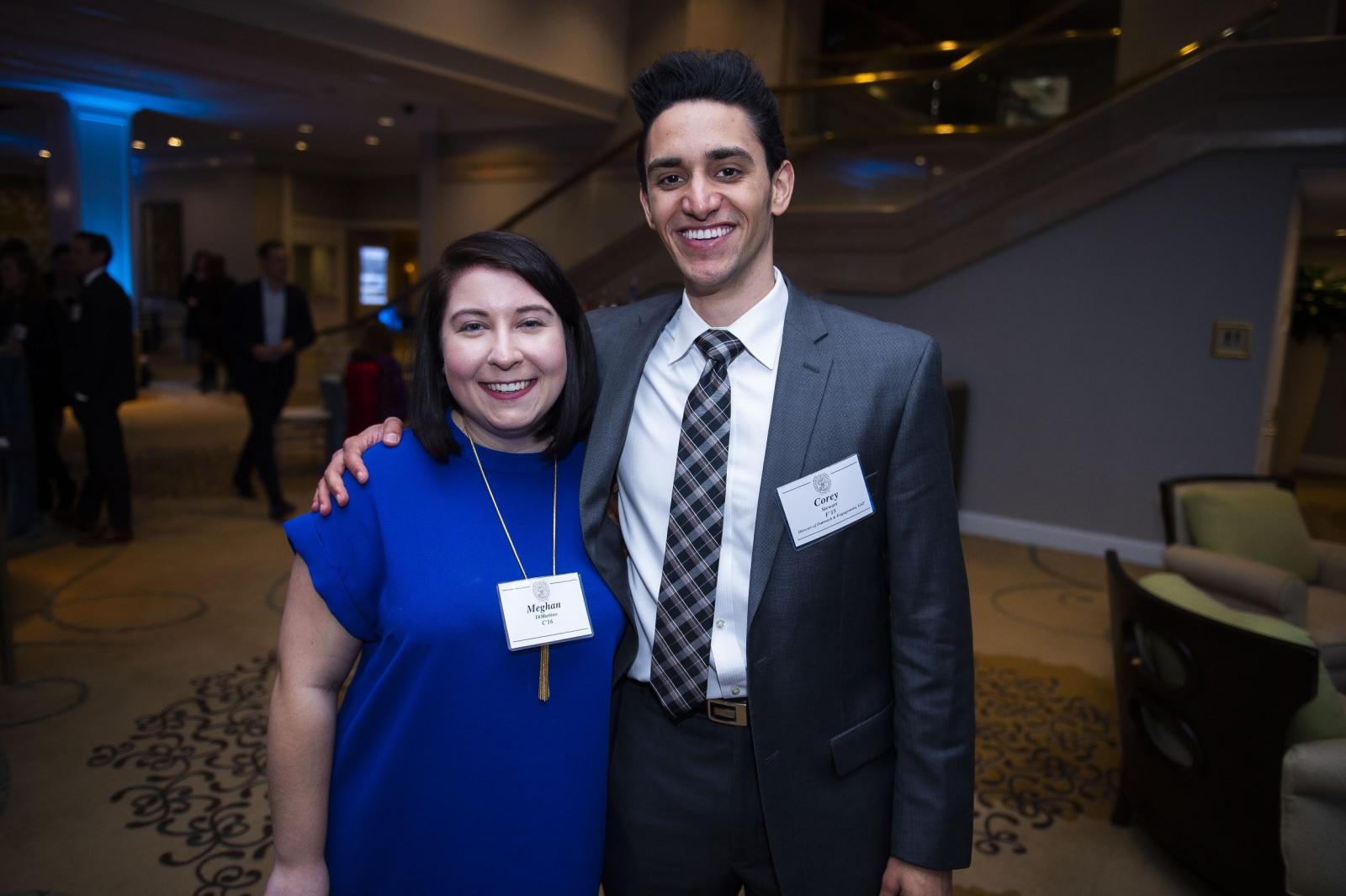 In addition to serving more students, GSP also hopes to expand and endow its Necessity Fund, which provides microgrants for unforeseen expenses such as emergency travel, bedding, interview clothing, and winter coats, all of which can be crucial for student retention.
Alums Paying It Forward
All of these resources and networks have made a difference to the more than 1,000 GSP students who have graduated since the program began. Most stay in touch with the program as GSP mentors and even donors after graduation.
During Georgetown's 2018 Main Campus Reunion, more than 61 percent of GSP alumni made financial contributions to the university, exceeding the rate of all other GU classes in a reunion year.
"GSP became my home, my support, my family," says Luisa Santos (C'14), founder of Lulu's Ice Cream and co-chair of young alumni for the Georgetown Alumni Club of Miami. "Our alumni are not only living lives that are a testament to the work that GSP does, but we are becoming mentors, returning to campus to give back, talk with students, and even serve on the GSP Board."
Related
Alumni Comedians Gaffigan, Birbiglia, Mulaney Raise $1M for First-Gen Students
'Hidden Curriculum' Course Helps Guide First Generation Students
Scholarship Program Helps First-Generation, Low-Income Students Succeed and Thrive
How Georgetown works to make college accessible and affordable