Category:

Access & Affordability
Title:

Karches Scholars Thrive on the Hilltop
Date Published:
June 20, 2016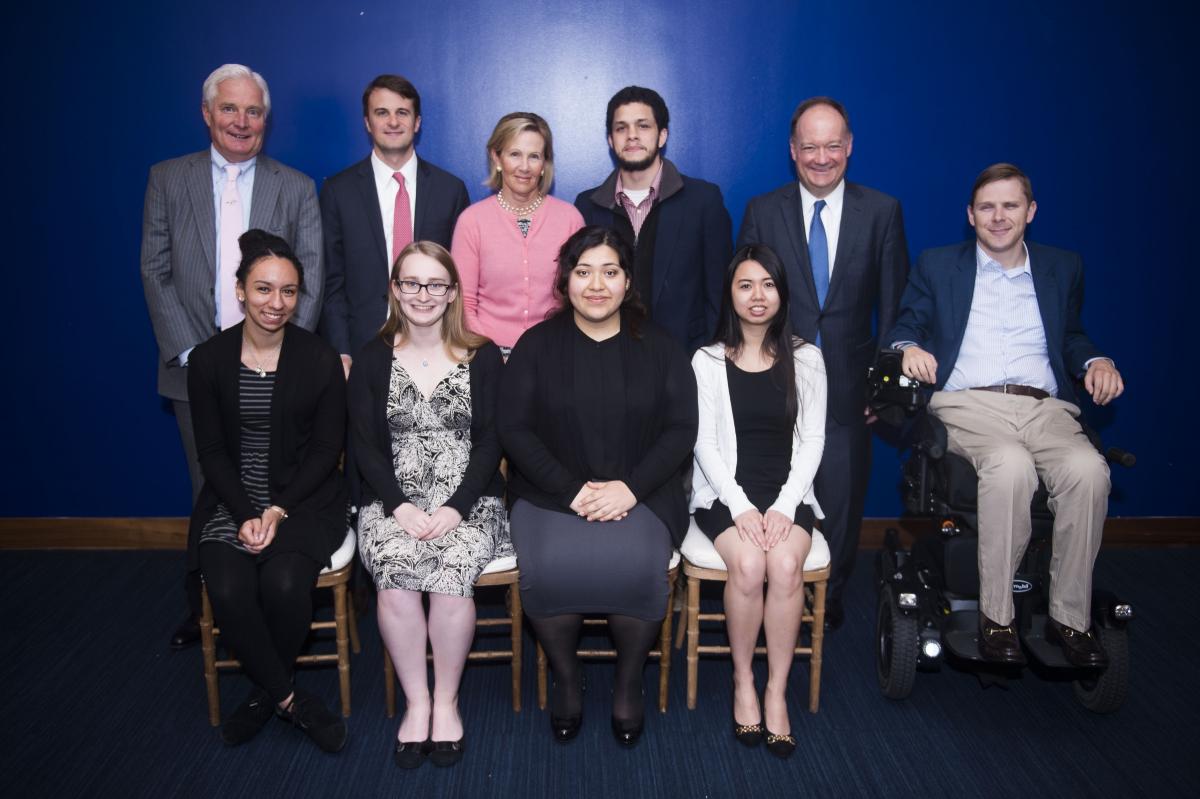 Undergraduates who are the first in their families to attend college face a significant financial challenge, one that can seem daunting, overwhelming, and even lonely. The prospect of graduating under the weight of student debt is also disheartening. That's why Georgetown's commitment to meet-full-need financial aid is so important: it gives promising students with limited resources the opportunity to attend Georgetown and thrive, without financial stress. Few alumni have given more to their alma mater than Peter Karches, who died of leukemia in 2006. A founding member of Georgetown's Wall Street Alliance, Karches served on the board of the McDonough School of Business, the Board of Regents, and the university's Board of Directors. He and his wife Susan also served as New York regional co-chairs during the Third Century Campaign, the university's first billion-dollar campaign.
Inspiring the Next Generation
Karches' generosity inspired not only his peers but members of his children's generation as well, including Taylor Price (B'10, SCS'12) and Matthew McBride (C'08), two classmates of his son Peter Jr. (C'08). Seeking a way to honor Karches, Price and McBride spearheaded a fundraising effort among fellow students to initiate the Peter F. Karches Scholarship Fund.Susan Karches—along with her daughters Amy (C'03), Pamela, and Nancy (C'15), as well as her daughter-in-law Shannon (C'08)—had been contemplating a gift to Georgetown, which would enable her late husband to continue to "live on" at his beloved university. "We decided scholarships were where we wanted to focus our support," shares Susan.Michael Rankowitz worked with Peter Karches at Morgan Stanley for more than 20 years. When Rankowitz and his wife Sheila joined the Hoya community in 2007 as parents of Colin (C'11), they lent their support to the cause, adding generously to the Karches scholarship endowment and enabling the fund to increase the number of students receiving their full need. "It was an easy decision to support the scholarship, and it's a very appropriate way to honor Peter," Rankowitz says.
Establishing Bonds with Students
In the 2015-2016 academic year, there were nine Karches Scholars at Georgetown, some of whom are the first in their families to attend college. Thanks to the scholarship fund, they are able to attend Georgetown and graduate without the burden of college debt.Both the Karches and Rankowitz families have embraced getting to know the recipients, extending Peter Karches' generosity of spirit in an ever-widening circle.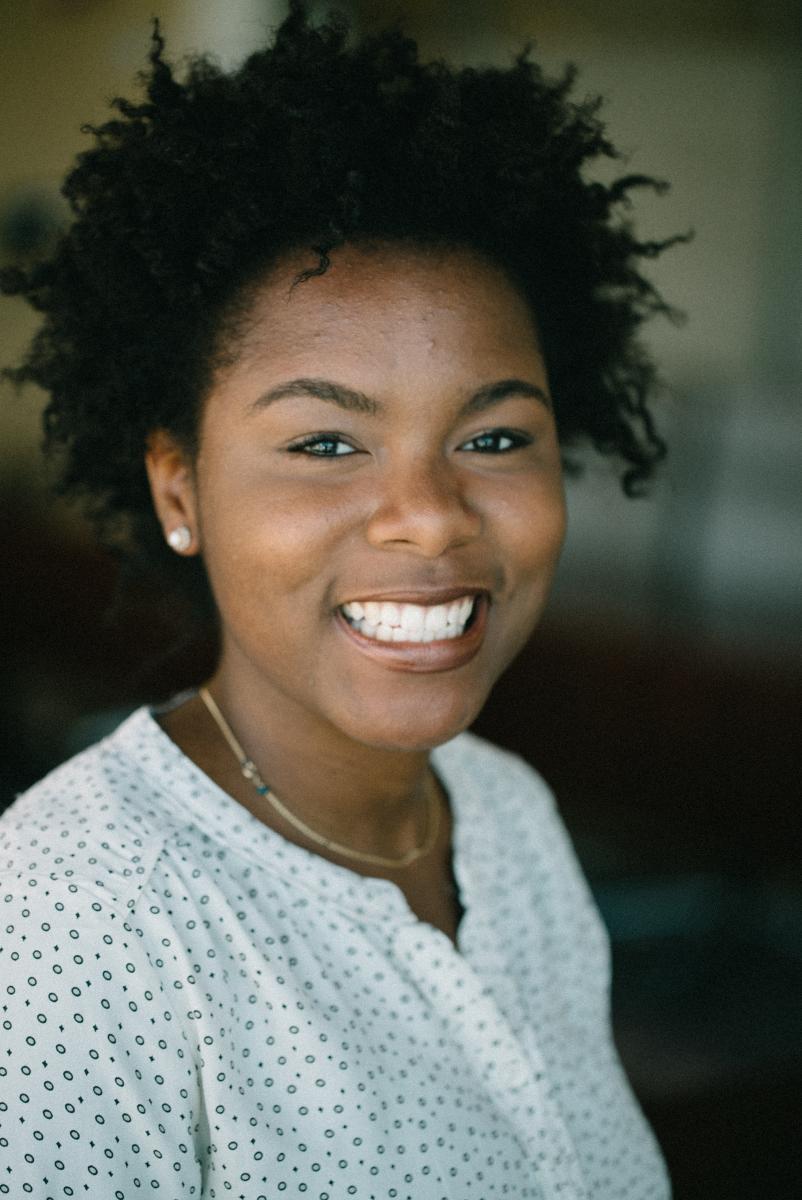 One student, Cheyenne Napier, who graduated from the College in 2016, thinks of them as a second family even though she grew up worlds apart in West Roxbury, Massachusetts. "When I think of the Karches family, I am reminded of this quote by Maya Angelou:
I am grateful to have been loved and to be loved now and to be able to love, because that liberates. Love liberates. It doesn't just hold—that's ego. Love liberates. It doesn't bind. Love says, I love you. I love you if you're in China. I love you if you're across town. I love you if you're in Harlem. I love you. I would like to be near you. I'd like to have your arms around me. I'd like to hear your voice in my ear. But that's not possible now, so I love you. Go.
"Their love has liberated me. Their love went beyond the gift of education and the gift of a better future. Whether it was running into Nancy between classes, talking on the phone with Shannon, or receiving heartfelt emails from Mrs. Karches when I needed them most, their love never wavered. I will be forever thankful to the Karches family because they loved me like they had always known me," adds Napier.The Karches and Rankowitz families regularly attend the annual Scholarship Recognition Event that forges bonds between scholarship students and donors and also enjoy ongoing contact with scholarship recipients, even after graduation. "These are impressive young people who just need the opportunity," says Susan Karches."I know they will give back throughout their lives—they'll be men and women for others. I can't think of a better way to honor Peter. Nothing would have made him happier."