Title:

New funds expand probiotics and immunity research at Georgetown
Date Published:
February 12, 2021
A conversation with donor Dan Mishra on yoga, good bacteria, and high-impact giving
From the Mississippi to the Ganges river deltas, what do patterns in cancer trends suggest? Do diet, lifestyle, or bacteria in the soil in some parts of the world offer protection from infectious diseases? How can study of gut bacteria shed light on possible connections to immunity? Georgetown global health and gut health experts are seeking answers to these tiny-molecule, big-picture questions.
Financial support from Canadian tech entrepreneur Dan Mishra plants an important seed in the blossoming field of international microbiome research. Inspired by the work of renowned pediatrician Pinaki Panigrahi, MD, PhD, Mishra gave $1.1 million to Georgetown, where Dr. Panigrahi collaborates with a team of clinicians and scientists studying probiotics and immunity in adults and children. The funding supports his research into how microbiome manipulation leading to immune modulation can affect various disease conditions spanning from simple gastroenteritis to serious infections, autoimmune diseases, and cancer.
With a focus on the interconnectedness of global health, the study of immunity in communities around the world may reveal critical insights for human health everywhere.
Mishra grew up in India but has ties to many countries. He relocated to Canada in 1969 for graduate study in applied math and computer science at age 21. After many years in information technology at Bell Telephone, he started his own software company in 1990. In recent years he has ventured into international financial services and agriculture, as well as philanthropy in the arts and health.
What inspired you to support medical research at Georgetown?
I heard about Dr. Panigrahi's breakthrough study on preventing sepsis in newborn infants. The disease is a big killer in India. His team's solution—probiotics—was discovered to be so effective that they ended the study early and administered them to the entire study population.
Although my own career has been in technology and engineering, I've always had an interest in medicine, so I'm very happy to support this research at Georgetown. As a Jesuit institution, the university's emphasis on public good drew me in. Then I visited a few times and the people I met there blew me away. I also have some old friends who went to Georgetown, so I've known about the university's global impact for a long time.
Why fund this particular area of research?
The approach is novel and important. I hope we see more universities conducting controlled studies and clinical trials of natural treatments like probiotics and yoga in the future. I am a naturopath—that's how I grew up. I've seen that nature offers us a lot of treatments.
How are philanthropy and faith connected for you?
Yoga teaches that we do not possess anything. If the mind goes after possessions, then it won't go towards God—in the universal spiritual sense of God. When we give up attachment to possessions, philanthropy comes automatically.
For the last 30 years, my routine has been the same: I wake up at 4 a.m. and practice two hours of yoga each morning. It keeps the organs and cardiovascular systems fit and efficient. I'm a father of three, so when the kids were little I could be finished before they woke up. I begin with 30 minutes of ashtangas, then 30 minutes of pranayamas which are breathing techniques. Then an hour of meditation—the zero-thought state.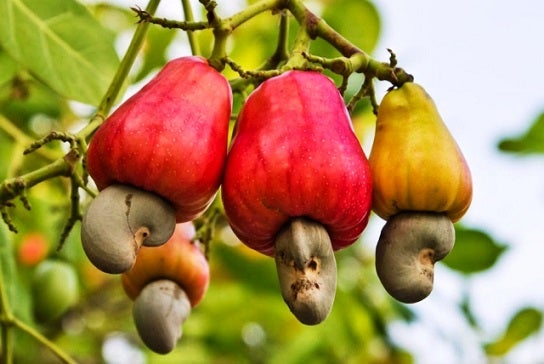 What new ventures are underway in your life?
I opened a cashew processing plant in Ziguinchor, Senegal, that is completely sustainable. We went from 10 employees to now 120, and it keeps growing.
At this time in my life, I'm grateful to have the fiscal resources as well as investor partners to do something that's fun, and good for people and the planet. I'm almost 74, and yet I feel like my energy is renewed, like I'm starting life all over again.
What question do you have for Georgetown?
Nature is full of solutions to a lot of our problems. How can we understand it better?
---
This is the first in a new series of gift snapshots called The Mustard Seed about how every gift and every giver has potential to make a big impact on the future.
"It is like a grain of mustard seed, which a person took, and put in their own garden. It grew and became a large tree, and the birds of the sky lodged in its branches." Luke 13:18–19