McCourt School of Public Policy
The complex challenges of today's world call for coordinated action. The McCourt School is uniquely positioned to respond—fortified by our ethical grounding, our commitment to the common good, the strength of our faculty and students, and our Washington, D.C. location.
We face an urgent mandate: to realize our shared potential to create social, economic, and policy impact, and to open our doors to train the next generation of problem solvers.
We will answer this call with energy and resources—investments in student access and excellence, faculty expertise, a new home for our school, and innovative centers and institutes that maximize collaboration and impact.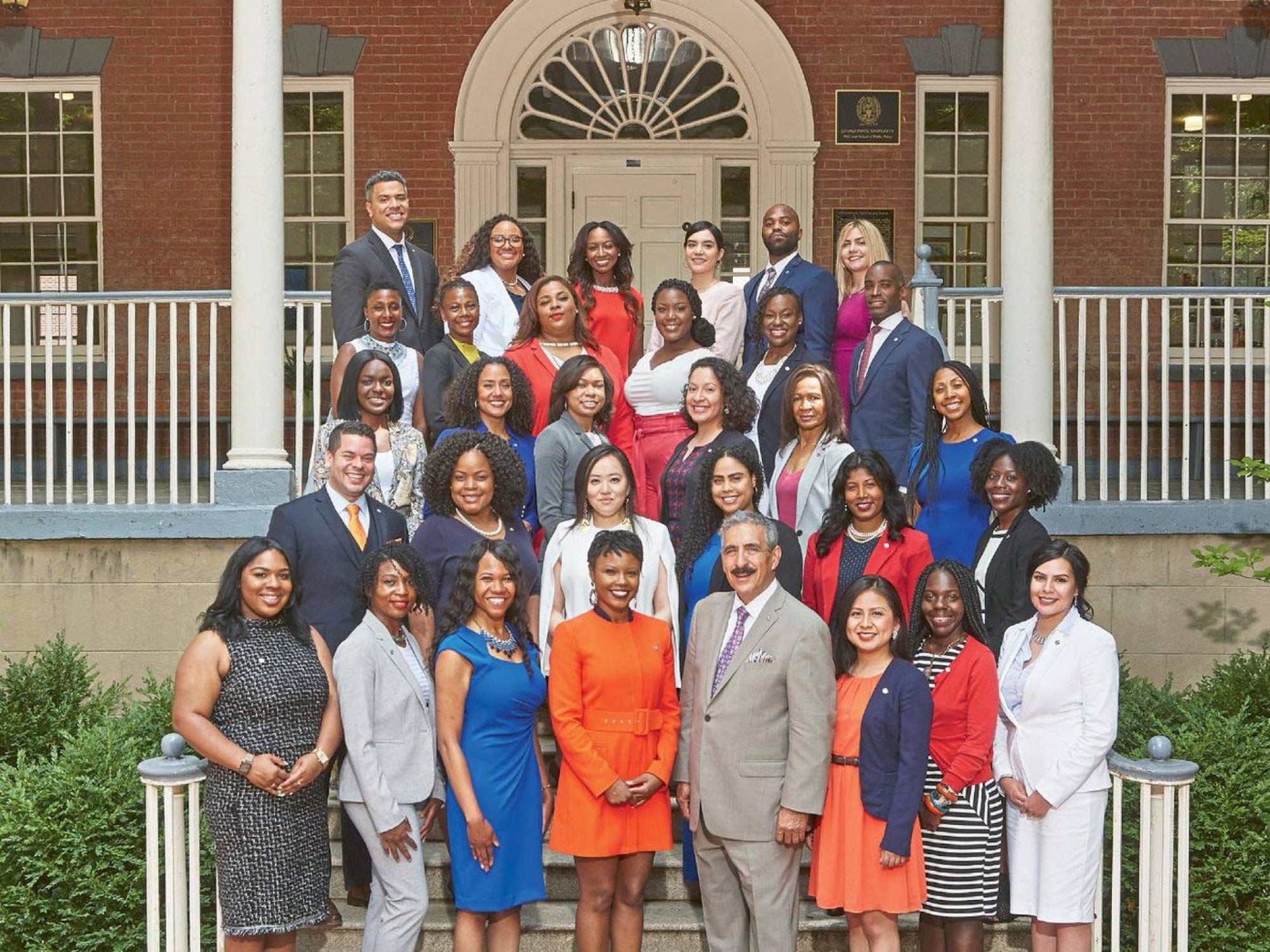 Investing in an inclusive vision for the future
Georgetown University's McCourt School of Public Policy has received a $100 million investment from Frank H. McCourt Jr. (C'75), an important step toward increasing access for students seeking a policy education.