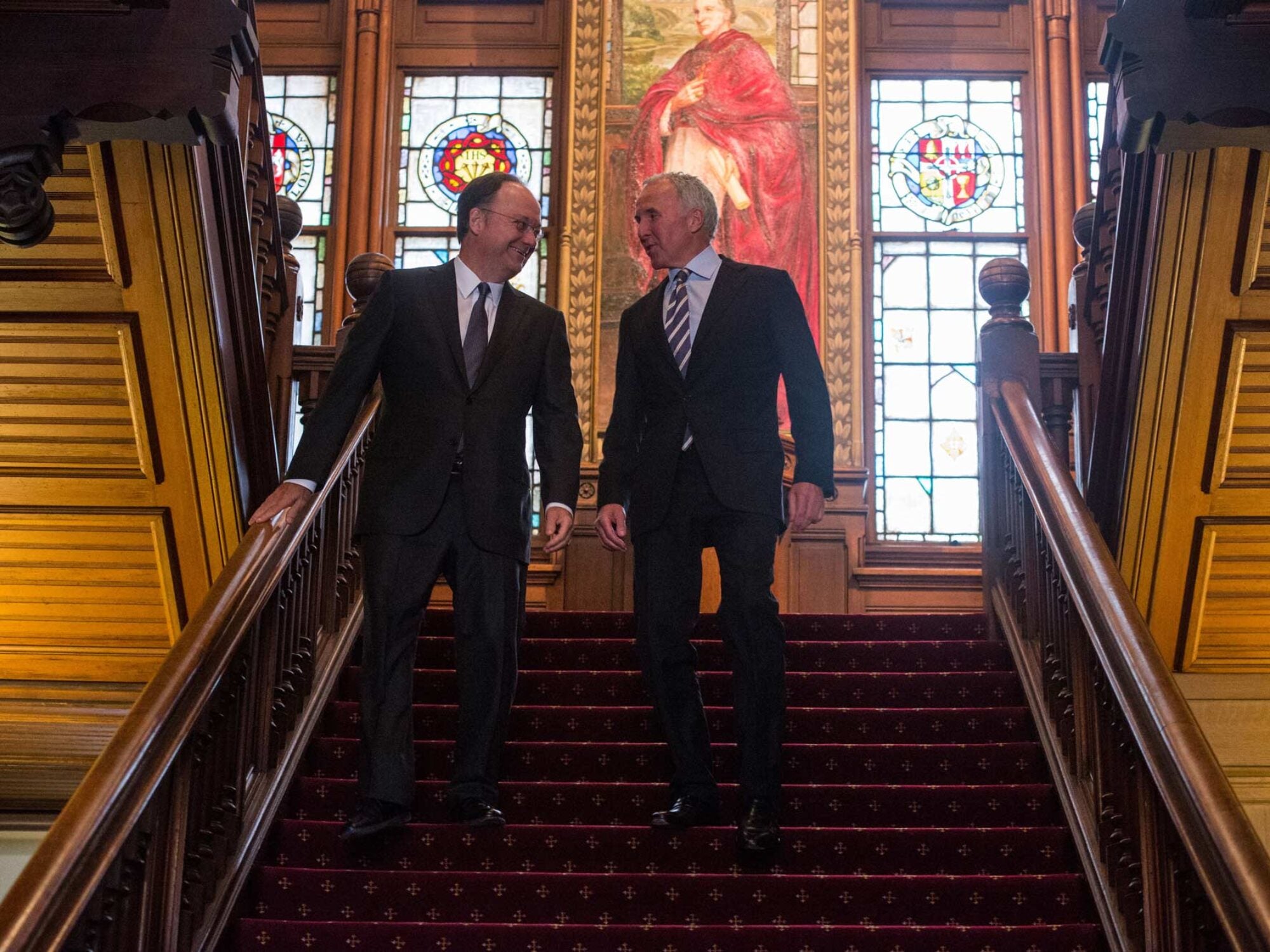 'Reimagining the contributions that a public policy school can make'
In a message to the university community, President John J. DeGioia explains how Frank McCourt's new investment accelerates the McCourt School's vision to make policy inclusive, ethical, and high-impact.
$100
M

investment in McCourt School advances aspiration to be world's most inclusive public policy school
The commitment is an important step toward increasing access for students seeking a policy education and will ensure the school can continue making critical foundational investments in faculty and research.
Removing barriers for tomorrow's policy makers and public servants
Hear from Frank McCourt, President DeGioia, Dean Cancian, and others in the McCourt School community about this bold investment and vision.